Software subject matter expertise
Patent and copyright valuation
Patent prosecution
IP portfolio strategy advisory
Claim charting and prior art search
Forensic software analysis
Reverse engineering
Transaction due diligence
Our intellectual property consulting services are indispensable during mergers and acquisitions, litigation, IP sales, or as part of a due diligence process. If your organization is contemplating the sale of a software product, products, or even an entire software division, we can assess the market value and perform a SWOT analysis—analyzing strengths, weaknesses, opportunities, and threats—which involves a top-to-bottom evaluation of application source code, trade secrets, copyrights, underlying hardware and software infrastructure, build and deployment processes, quality assurance, and technical support processes.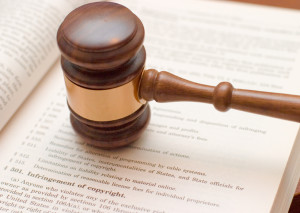 Our code and application reviews truly determine how well-built a software application is. Our review involves a thorough analysis of source code, hardware, cloud services, networking, and other supporting infrastructure. We will interview all stakeholders and observe normal software development processes, including builds and deployments. We deliver a report that provides rankings for dozens and dozens of metrics, including the coding quality, programming languages used, suitability of the tools for the purpose, usability, errors, scalability, security, adherence to best practices, resource utilization, and others.
We also perform a variety of patent advisory services, including patent valuation, technical advisory, and prior art searches. Our patent portfolio valuation assists our clients in separating the valuable 1% of their portfolio from the remaining 99%, and our analysis determines the likelihood of patent infringement by products in the marketplace, including possible invalidity due to prior art. The granularity of our investigation spans from high-level assessments all the way down to claim charting and, if necessary, reverse engineering. As expert witnesses in IP-related litigation, we see firsthand which patents stand up to attacks and which don't.
To get started with Prolifogy IP services, contact us now via our web site or call us at (855) 776-5436.