Prolifogy Joins World Wide Web Consortium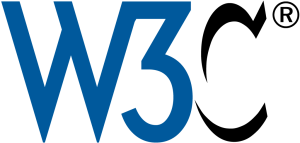 As of January 1, 2015, Prolifogy was honored to become a member of the World Wide Web Consortium (W3C), an important and influential standards body created by Tim Berners-Lee, the inventor of the World Wide Web.
W3C was founded with the goal of leading the Web to its full potential by developing protocols and guidelines that ensure the long-term growth of the Web. As the Web has developed over time, W3C's efforts have been integral to keeping web technology relevant and to addressing needs in the marketplace.
Two key design principles—Web for All and Web on Everything—guide W3C's work. Web for All encompasses the social value of the Web, which enables human communication, commerce, and opportunities for shared knowledge. W3C aims to make these benefits available to all people, whatever their hardware, software, network infrastructure, native language, culture, geographical location or physical or mental ability. Web for Everything addresses the fact that there are a wide variety of devices now accessing the Web: mobile phones, smartphones, personal digital assistants, interactive television systems, voice response systems, and even certain domestic appliances.
W3C's work to develop web technology standards makes it possible for the Web to be accessed by all people on all mediums. And while W3C is not a regulatory group, their published recommendations and technical papers are widely adopted by most players in the web technology marketplace.
Prolifogy's membership with W3C is further example of our unparalleled experience and knowledge when it comes to website technology. While our staff already represents the best of the best of industry veterans—including authors, speakers, researchers, professors, creators of patented technology, and expert witnesses—we are now also part of an elite group whose influence is vast and inextricably linked with the growth and development of the World Wide Web. As a company that has always created new technology to set the pace of the industry, rather than constantly learning new technology to keep up with the industry, Prolifogy's membership with W3C is a perfect fit.
So, when your business needs custom web development, there is no better option than Prolifogy. Rather than an average web company with a few years' experience in the field, we offer you incomparable skill and expertise, which is now further underscored by our participation in the standard-setting W3C.
Want to get started on a web application project? Call us today at (855) 776-5436 or use our online contact form.